Landmark Productions was founded in 2003 by Anne Clarke, who continues to lead the company.
She is joined by Associate Producer, Jack Farrell, and by a number of external consultants.
Anne Clarke – Producer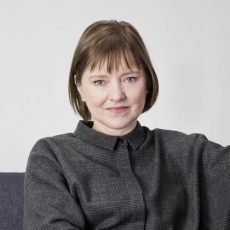 Anne Clarke founded Landmark Productions, one of Ireland's leading theatre producers, in 2004. Since then, the company has produced forty-six plays – including eight Irish premieres and thirty world premieres – in Ireland, and its productions have been seen on major stages overseas: at the Barbican, National Theatre and Royal Opera House in London; at the Edinburgh International Festival; and at St Ann's Warehouse, Irish Arts Center and BAM, New York.
She has a long association with a number of Irish writers including Enda Walsh, Mark O'Rowe, Deirdre Kinahan and the creator of Ross O'Carroll-Kelly, Paul Howard.
She received the Special Tribute Award in The Irish Times Theatre Awards for 2015, in recognition of her work as 'a producer of world-class theatre in the independent sector in Ireland'.
Jack Farrell – Associate Producer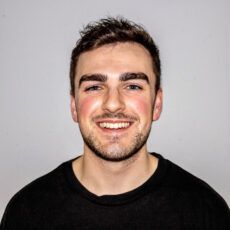 Jack Farrell is a theatre producer from Dublin, Ireland. Since joining Landmark Productions as Associate Producer in April 2021, Jack has worked over a number of shows, including the world premiere productions of Walking with Ghosts, Medicine, The Saviour, and The First Child. Independently, his producing credits include Narcissus (Dublin Fringe Festival); Revolt. She Said. Revolt Again.(Samuel Beckett Theatre); BEAT. (Samuel Beckett Theatre and Electric Picnic, in association with Dublin Theatre Festival). Jack is a graduate of the MSc. Management programme at Trinity Business School, Trinity College Dublin.
Consultants & Services

General Manager | Pádraig Heneghan
Marketing Manager | Sinead McPhillips
Publicist | Sinead O'Doherty, O'Doherty Communications
Buisness Development Adviser | Una Carmody
Production Manager | Eamonn Fox
Graphic Design | Gareth Jones
Accounts & Book-keeping | Jonathan White
Auditors | Laura Fallon, KSi Faulkner Orr Ltd